Game Plans: Sports Strategies for Business
By Robert W. Keidel


2006/09 - Beard Books
1587982862 - Paperback - Reprint - 256 pp.
US$34.95

An interesting comparison and utilization of various sports strategies to the role of businesses.

Publisher Comments

This fast paced book reveals in vivid terms the parallels between baseball, football, and basketball and different types of business organizations. Baseball if a metaphor for individual action; football, for hierarchical control; and basketball, for group cooperation. The star in baseball if the player; in football, the coach; and in basketball, the team. Of course, every organization must play all three games, and Game Plans cleverly illustrates how any organization can achieve just the right mix.

No book reviews available.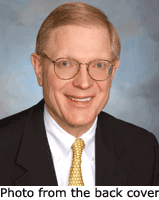 Robert W. Keidel is Visiting Professor of Management at LeBow College of Business, Drexel University, where he teaches (Executive) MBA courses in strategy, technology, and organization. He is also the principal of Robert Keidel Associates in Wyncote, PA. He was a Senior Fellow at the Wharton School, University of Pennsylvania; faculty Fellow at the US Office of Personnel Management; and Program Consultant at the National Center for Productivity and Quality of Working Life. He is the author of three other books and numerous articles. He holds a B.A. from Williams College and an M.B.A. and Ph.D. from the Wharton School.
Other Beard Books by Robert W. Keidel:

Preface
ix
Acknowledgments
xi
Introduction
1
1.
The Corporate Team
5
2.
Filling Out the Lineup Card: Baseball
18
3.
Preparing the Game Plan: Football
37
4.
Managing the Flow: Basketball
54
5.
Sports Hybrids
77
6.
The Right Team
94
7.
The Right Game
109
8.
Taking Stock of Your Company
130
9.
It's a Whole New Ballgame
164
Appendix 1: Theoretical Linkages
183
Appendix 2: Sports' Pay Structures
189
Notes
193
Index
227