Corporate Players: Designs for Working and Winning Together
By Robert W. Keidel


2005/03 - Beard Books
1587982587 - Paperback - Reprint - 272 pp.
US$34.95
An invaluable reference book for managers to understand and strengthen teamwork.
Publisher Comments
Teamwork at a company can be just as effective as it is for a winning sports team. This book presents both the conceptual tools and the practical information needed to diagnose a current state of teamwork and to develop increasing team competence throughout the organization. It provides two unique tools in this regard: the teamwork profile for analyzing and redesigning corporate organizational strategy, structure, and style; and the teamwork triangle for summarizing and communicating change options.
From the back cover blurb:
A winning sports team know what real teamwork is all about. The coordination, flexibility, and synergy exhibited on the field or on the court are undeniable. Your company teamwork can be just as effective. Corporate Players gives you both the conceptual tools and the practical information you need to diagnose your current state of teamwork (or lack of it), design an effective pattern that's right for your company, and develop increasing team competence throughout the organization. It provides two unique tools for understanding and strengthening teamwork : the teamwork profile for analyzing and redesigning organizational strategy, structure, and style; and the teamwork triangle for summarizing and communicating change options.
Corporate Players shows you:
Why most corporations lack team competence
How to achieve the right combination of "soft" human relations and "hard" organizational design
How to adapt continuously to new conditions and challenges
How to design teamwork into your corporation rather than paste it on

From Henry Berry, Turnarounds and Workouts, April 15, 2006:
In American business, the metaphor of the sports team is commonly used for business groups of all sizes--from ad hoc teams of a few members that deal with temporary problems to groups of executive managers who are responsible for long-term corporate survival and the profitability of an entire organization.
The sports team is a favored metaphor because sports bring individuals with different talents and different responsibilities together to perform a particular activity and pursue a common objective. Within its framework, sports also allow for the outstanding performance of particular individuals and recognition of that performance. The sports tem metaphor has become so common in business and so routinely applied to business teams of all sorts and sizes that little thought is usually given to its specifics.
Corporate Players--Designs for Working and Winning Together takes a close look at what makes a sports team function effectively and win. The author then applies these observations to develop a plan for those in the corporate world to be as successful as those in the sports world. While a reprint of a 1988 book, the lessons in this book are timeless.
Keidel identifies three main types of teams found in business: autonomy, control and cooperation. The author relates each to a particular type of sports team: autonomy for baseball, control for football and cooperation for basketball. A chart compares differences among the three with respect to organizational strategy, organizational structure, and organizational style. For instance, the organizational strategy for autonomy in base ball is "adding value through star performers"; while the organizational strategy for cooperation in basketball is "innovating by combining resources in novel ways."
With a sharp analytic eye and decades of experience in different aspects of business, including academic and government positions, Keidel delves into the specifics of business groups as sports teams. A fundamental point often overlooked by businesspersons is that teams in different sports are different in significant ways. An understanding of these differences is crucial for executives, managers, and consultants who are responsible for conceptualizing a team in relation to a particular business matter and then bringing together a team of individuals. As such, executives, managers and consultants have roles similar to a general manager and coach of a sports team. In some case, they may also have the role of a player on the team.
This chart and other aids, together with the author's engaging commentary and enlightening analyses, will help business leaders select the right personnel, assemble a team capable of performing the task at hand, and then coordinate all of the players to accomplish the desired objective.
Robert W. Keidel has a Ph.D. from Wharton, and has also been a Senior Fellow at this top business school. An author of three other books and many articles, he teaches courses in business strategy, technology, and organization at Drexel University's Lebow College of Business. Robert Keidel Associates is his business consulting firm.
From Stan Lundine, Lieutenant Governor, State of New York:
An invaluable book for anyone who plays to win. Whether you work for a corner grocery store, a Fortune 500 company, or the U.S. government, this book will make you a better manager. It provides a blueprint for success in today's tough, competitive world.
From Alexander C. Stark, Jr. Senior Vice President, AT&T:
Corporate Players is a worthy reference volume for the manager of complex industrial situations. The element of cooperation in management cultures is essential and the author deals effectively with this aspect of teamwork.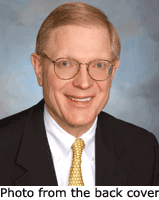 Robert W. Keidel is Visiting Professor of Management at LeBow College of Business, Drexel University, where he teaches (Executive) MBA courses in strategy, technology, and organization. He is also the principal of Robert Keidel Associates in Wyncote, PA. He was a Senior Fellow at the Wharton School, University of Pennsylvania; faculty Fellow at the US Office of Personnel Management; and Program Consultant at the National Center for Productivity and Quality of Working Life. He is the author of three other books and numerous articles. He holds a B.A. from Williams College and an M.B.A. and Ph.D. from the Wharton School.
Other Beard Books by Robert W. Keidel:

| | | |
| --- | --- | --- |
| | Preface | ix |
| | Acknowledgments | xi |
| | Introduction | xv |
| Chapter 1. | Teamwork: Then and Now | 1 |
| Chapter 2. | The Two Worlds of Corporate Teamwork | 15 |
| Chapter 3. | The Teamwork Profile | 33 |
| Chapter 4. | Assessing Organizational Design | 77 |
| Chapter 5. | Articulating Mission | 103 |
| Chapter 6. | Redesigning Your Organization | 121 |
| Chapter 7. | Making It Happen | 153 |
| Chapter 8. | A Teamwork Language for the Future | 183 |
| | Appendix | 207 |
| | Chapter Notes | 213 |
| | Indexes | 231 |