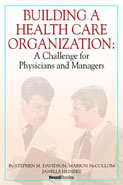 Building a Health Care Organization: A Challenge for Physicians and Managers
By Stephen M. Davidson, Marion McCollum Hampton, and Janelle Heineke


2005/07 - Beard Books
1587982633 - Paperback - 278 pp.
US$34.95

Reveals how physicians and managers can work together to gain a successful managed care environment.

Publisher Comments

This insightful book details an approach to create a robust health care organization built on a new dynamic for clinician-manager relations that ultimately may restore confidence in the health care system. With a new added Preface, the authors still maintain that the key to success is a partnership of physicians and managers working together. It shows how to develop effective policies and procedures that will provide health care that is timely, considerate, technologically appropriate, and responsive to patient needs. This is a must read for all who are involved in a health care organization.

From Nightingale's Healthcare News,
Review by Henry Berry:
Building a Health Care Organization: A Challenge for Physicians and Managers offers timely, relevant, productive advice on how healthcare organizations, which have come to dominate American medicine, can best meet the challenges they now face. According to the authors, who have broad experience in the healthcare field, the main problems facing healthcare organizations arise from the conflict between the two most important parties - namely, the managers running the healthcare organizations and the doctors providing the healthcare to patients. The differences are twofold. In one respect, there are differences in professional training, responsibilities, and goals. In another respect, there are differences in beliefs how healthcare should be provided, who should have primary responsibility for certain operations and services, and how a healthcare organization should be managed. Such differences lead to frustrations, misunderstandings, and inefficiencies in most healthcare organizations which, in turn, lower employee moral and, worse, affect patient care.
Early in their book, the authors relate two incidents exemplifying the main problems patients face in organizations where managers and doctors are not communicating properly with each other. In one, a man dies from internal bleeding after an operation from lack of care. He simply "fell through the cracks" to put it one way. None of the caregivers had the specific responsibility of checking for this possible consequence of surgery.
In the other example, an individual complaining of pain and evidencing certain symptoms could not get anyone in a healthcare organization to take her complaints seriously and provide her with the proper remedy. Though not tragic like the first example, the second is a more familiar complaint from the patient end of healthcare. Say the authors: "the cumulative effect of the tales [this patient] recounts seriously undermines our confidence in the health care system as a whole. Above all, patients must be able to expect that when they put themselves in the hands of a professional, the benefits they receive will be limited only by the nature of their medical condition and the state of medical knowledge about it." Unfortunately, as everyone including doctors and managers of healthcare organizations realizes, this is often not the case in U.S. medical care today.
This undermined confidence brings tension to the doctor-patient relationship. This relationship is the crux of healthcare, which cannot be displaced, ignored, or altered by a healthcare organization despite its organizational structure and interests. But as the authors understand, the solution to this undermined confidence cannot come from the doctors of a healthcare organization alone. The solution has to be worked out between doctors and managers, with both parties having an understanding of the situation, perspective, and primary concerns of the other. On this basis, the members of a healthcare organization should be able to work out optimal guiding principles, efficient operating practices, and reassuring patient relations with an eye on the overriding interest of both parties in belonging to and operating a healthcare organization that earns satisfactory profits and provides effective healthcare.
The ideal model for accomplishing this objective is the "healthy health care organization." This model presupposes an open system of management, communication, and cooperation. To bring about this open system, critical objectives have to be realized, including matching the organization's capabilities to its intentions and goals and achieving consistency of interaction between managers and physicians. Such consistency depends on managers devising systems and processes whereby doctors identify with the healthcare organization as much as they do with their patients and their profession, even if this is a specialty within the medical field. Only by such identification can physicians make appropriate decisions about using the organization's resources and keeping management informed of potential problems relating to the interrelated matters of resources and patient care.
The "open systems view" urged by the three co-authors implies inclusion. Managers must broaden their perspective - from focusing mainly on solutions to the variety of problems that inevitably crop up in any active, complex organization to working on a wider range of organizational fronts. When put into effect by managers, this open system provides the context within which managers and doctors work with each other, make appropriate decisions, measure success, and identify areas for improvement. The authors elaborate on principles, methods, systems, and processes for establishing an open system for a healthcare organization. Most importantly for healthcare management desiring to implement such a system, the authors clearly and concisely go over the initial steps required for establishing a beneficial, ongoing open system.
The three authors are or have been with Boston University's School of Management. Steven M. Davidson is a professor who has long been involved in research on the organization and delivery of healthcare services. Marion McCollum is now an organizational consultant with the Owner-Managed Business Institute in Boston. Janelle Heineke is an associate professor in the Operations and Technology Management Department and associate editor of the Journal of Operations Management.
Jay E. Berkelhamer, MD, Chairman, Department of Pediatrics, Henry Ford Hospital and Medical Centers, Detroit Michigan:
The authors accurately describe the challenge for managers in health care organization. As I read this book, much of what I am facing in my daily work as a physician within a large managed care system became more understandable.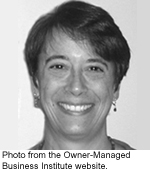 Marion McCollom Hampton, Ph.D., is an organizational consultant, educator, and lecturer. She served on the Organizational Behavior faculty of Boston University's School of Management from 1986 to 1997 and now works with the Owner-Managed Business Institute in Boston.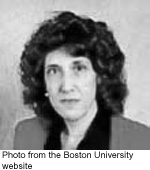 Janelle Heineke is an Associate Professor and Chair of the Operations and Technology Management Department at Boston University's School of Management. An associate Editor for the Journal of Operations Management, she holds a DBA from Boston University.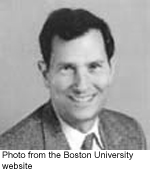 Steven M. Davidson is Professor of Strategy and Policy and of Health Care Management at Boston University's School of Management. An active researcher concentrating on the organization and delivery of health care services, he holds a Ph.D. from the University of Chicago.


| | | |
| --- | --- | --- |
| | Preface | ix |
| | The Authors | xix |
| 1. | The High Stakes of Change: The Need for Physician-Manager Alliances | 1 |
| 2. | Our Growing Dependence on Organizations: HMOs, PPOs, and Everything in Between | 33 |
| 3. | The Health Care Customer in the New Marketplace | 49 |
| 4. | Physicians and Managers: The Search for Common Ground | 77 |
| 5. | Moving Toward the Healthy Health Care Organization: Identifying the Critical Challenges | 101 |
| 6. | How Are We Doing? Measuring Efficiency, Effectiveness and Satisfaction | 117 |
| 7. | Understanding the Physician-Manager Relationship: Five Perspective | 153 |
| 8. | An Open Systems View: A Realistic Framework for the Health Care Organization | 177 |
| 9. | The Problem-Solving Approach: Creating Collaboration Between Physicians and Managers | 205 |
| | Notes | 231 |
| | References | 233 |
| | Index | 249 |