Taking America: How We Got from the First Hostile Takeover to Megamergers, Corporate Raiding and Scandal
By Jeff Madrick


2003/12 - Beard Books
158798217X - Paperback - Reprint - 312 pp.
US$34.95

This comprehensive and extensively researched book analyzes the principal players who molded a new system and changed irrevocably the way America does business.

Publisher Comments

Taking America is a contemporary business drama, compellingly told and rich in anecdotes and insight. The modern merger movement, sparked by low stock prices in the mid 70s, was fueled by a bold new generation of deal makers who seized an economic opportunity and invented the rules as they played. Never before in modern times had trading securities been as profitable to a select few as it had become in the mid 80s. The vast financial movement that had produced the largest corporate mergers in history had led directly to the insider trading scandals. Taking America identifies and retraces the steps in the merger movement to show for the first time the evolution of this phenomenon and its far-reaching consequences for us all.

From the back cover blurb:

Now in this comprehensive and extensively researched book, financial analyst Jeff Madrick follows the careers of its leading players -- lawyers like Joseph Flom and Marty Lipton, banker Bob Greenhill of Morgan Stanley, executive Harry Gray, oilman T. Boone Pickens, Carl Icahn, and Ivan Boesky, who molded a new system and changed irrevocably the way America does business.

It is the story of how events build on each other, grow larger and bolder -- and ultimately take on a life of their own.

From Henry Berry, Turnarounds and Workouts, July 2005:
As the subtitle reveals, Taking America connotes the indiscriminate buying up of the nation's assets of large corporations by investment bankers, insider stock traders, arbitrageurs, and the like. This occurred in the mid-1970s, when low stock prices made many large corporations attractive as takeover targets. At the time, they were not ready for what was going to hit them. This was the business era when the term "hostile takeover" came into use. Ivan Boesky, Carl Icahn, and T. Boone Pickens became household names for their inconceivable, bold attempts to buy out corporations. In doing so, they would stand to make hundreds of millions of dollars as the stock of the acquired company rose. But in most cases, such a stock rise would come at the cost of breaking up the newly-acquired company by selling off its most prized and valuable operations and assets or by drastically reducing its work force to save on wage and benefits costs.
In many ways, this wave of buyouts and mergers fundamentally changed the way corporations did business; and it changed the way corporations were seen by businesspersons and the public. Corporations came to be seen not mainly as businesses relating to a particular business sector or making a particular product or product line.
Such considerations as operations and growth within a particular or closely-related sector, employee security, and long-term strategic planning were swept aside by the single-minded aim of using a corporation's cash and other assets as leverage to takeover vulnerable, and often unsuspecting, corporations for quick, huge profit. Running a corporation became like playing the stock market. Madrick's Taking America was originally published in 1987, just after this wave of takeovers and mergers waned. But it waned not from any restoration of rationality or temperance, but mainly from having succeeded so well. There were scarcely any big companies worth taking over left after the takeover frenzy, as it was described by many.
Madrick follows this unprecedented, transformational takeover spree occurring over the decade of the mid 1970s to the mid 1980s mainly by following the activities of the key individuals driving it, and as much as possible getting into their thinking, the scheming, and the strategies. Most of the participants in the takeover movement who are referred to in this book were interviewed by the author. Most of the book's content is based on these interviews. Other recognizable names in the author's long listing of individuals he interviewed are Peter Drucker, Richard Cheney, Robert Rubin, and Felix Rohatyn.
Looking back over this period, Madrick sees a takeover movement that lost touch with business's first principles. These principles take into consideration broad economic well-being for employees and the public, not quickly-gained riches for a few. Although Boesky and others were heavily fined or imprisoned for illegal conduct, their view of business and business activity was taken in by the business field. The "dot-com bubble" of the 1990's, when many young entrepreneurs in the field of computer technology tried to create businesses with the hope of soon being taken over by larger companies, is one instance of the legacy of this takeover era. The Enron approach to business is another; as are the business activities, particularly the financial legerdemain, of WestCom, Tyco, and Adelphia, to name a few. In Taking America, Madrick sheds much light on the origins of widespread problems in today's business world.
From BookNews:
Through anecdotes and narrative, economics journalist Madrick traces the business mergers and financial speculation that arose in the early 1970s, finishing his work with a look at the fall of Ivan Boesky in the mid-1980s. He focuses on the executives behind particular corporate deals, examining how making deals gradually began to take over doing real business, leading to many questionable mergers with inflated values destined to lead to scandal. Annotation ©2004 Book News, Inc., Portland, OR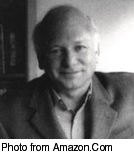 Jeff Madrick is a contributing economics columnist for the New York Times, editor of Challenge Magazine, and a contributor to the New York Review of Books. He was formerly a reporter and a commentator for NBC News and Finance Editor of Business Week magazine. He teaches at Cooper Union and the New School University.