Fluctuating Fortunes: The Political Power of Business in America
By David Vogel


2003/04 - Beard Books
1587981696 - Paperback - Reprint - 349 pp.
US$34.95
A historical and scholarly account that illuminates the powerful business forces at work on both political parties.
Publisher Comments
A fascinating account of the dynamics of business-government relations in the United States between 1960 and 1988. The book demonstrates that the political power of business in America, as measured by public acceptance and its ability to influence legislation and policy, has not been stable; rather, its political fortunes have constantly changed. These changes are a function of the performance of the economy: business is most influential when the economy is performing well. David Vogel uses this framework to describe and explain the major political and business developments of the period.

From Book News, Inc.:
Synopsis In this study, Vogel (business and political science, U. of California, Berkeley) identifies the factors behind fluctuations in the relative political power of business in America between 1960 and 1988. In so doing, he sheds light on major political developments during this period, including the growth of consumer and environmental interest groups in the first half of this period and the later resurgence of business political power. The volume was originally published in 1989 by Basic Books in New York. Annotation ©2003
From Library Journal:
Within the last three decades, the power of American business to influence legislation and policy has fluctuated dramatically. According to the author (business & public policy, Berkeley), the performance of the economy and the political power of business are inversely related. Vogel traces in detail the factors influencing the fortunes of business by concentrating on four issues: the regulation of corporate social conduct; tax policy; labor-management relations; and energy policy. This impressive, well-written history is a valuable contribution. Highly recommended.-- Marilyn Rosenthal, Nassau Community Coll. Lib., Garden City, N.Y.
From Barnes and Noble:
The first systematic and comprehensive attempt to present an overview of the changes that have occurred in the U.S. over the last thirty years.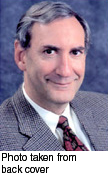 David Vogel is a professor at the Haas School of Business and the Department of Political Science at the University of California, Berkeley. He is the author of six books and numerous articles on government-business relations. He received a B.A. from Queens College, City of New York, and a Ph.D. from Princeton University.
Other Beard Books by David Vogel:

| | | |
| --- | --- | --- |
| | Preface | ix |
| I. | Introduction: The Power of Business | 3 |
| II. | The Privileged Position of Business, 1960 to 1966 | 16 |
| III. | The Rise of Consumerism, 1966 to 1969 | 37 |
| IV. | Business on the Defensive, 1969 to 1972 | 59 |
| V. | The Public-Interest Movement | 93 |
| VI. | The Politics of Economic Stagnation, 1973 to 1976 | 113 |
| VII. | Business Turns the Tide, 1977 to 1980 | 148 |
| VIII. | The Political Resurgence of Business | 193 |
| IX. | Business and the Reagan | 240 |
| X. | Conclusion | 290 |
| | Notes | 301 |
| | Index | 323 |