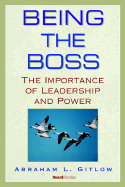 Being the Boss: The Importance of Leadership and Power
By Abraham L. Gitlow


2004/10 - Beard Books
158798234X - Paperback - Reprint - 226 pp.
US$34.95
A virtual primer for emerging executives.
Publisher Comments
This book provides interesting and informative reading as it explores leadership and the exercise of power in business organizations. Leadership is a function of both position and the ability to lead. The heart of the discussion revolves around the possession of power as the capacity to command and influence the behavior of others. A chief executive possesses power by virtue of status, but leadership involves the successful exercise of authority coupled with responsibility and accountability. The book is must reading for current executives as well as for those with aspirations to become effective leaders in their organizations.

From Turnarounds and Workouts:
Gitlow's book grew out of a series of meetings between highly successful active and retired executives and selected graduate students at New York University's Stern School of Business in the early 1990s. At these regular meetings held over a few years, the experienced business leaders would relate to the promising students "an analysis of their successes and shortcomings as managers of...talent and capital." As Dean Emeritus of the Stern School, Gitlow was instrumental on arranging for these meetings to give the graduate students a picture of what they would face in the real world of domestic and international business and guidance of how to be productive and constructive in any ethical way.
While the discussions were wide-ranging, they nonetheless in one way or another brought into consideration the two key elements every business leader has to manage effectively and to some degree imaginatively--namely, talent and capital. The successful leader has to manage these so there is a symbiosis between them. Talent without capital is a mere show, with no progress or productivity. But under a good leader, talent is supported by capital, so that capital is maximized and the business is strengthened. On the other hand, no matter how much of it, capital without talent cannot keep a business from decline. Gitlow's main subject is the necessity of ethical principles, behavior, and decisions in good management for the right interplay between talent and capital. These alone do not account for successful leadership though. Such leadership depends as well on the personal characteristics of "courage, competence, health (physical energy), foresight, and ego." Gitlow discusses these in the context of the varied and at times unpredictable situations today's business leaders find themselves in; and with an eye on both the competitive realities and social obligations a leader must always be mindful of in providing leadership in any situation.
While using the series of meetings as a guide to the basic questions that arise for business leaders and for how they arrive at suitable answers and reflect these in their actions, Gitlow's book is much more than a simple record of the meetings. The author goes into the diverse, but inter-related business situations with his own insights and depth of analysis gained from his long experience in teaching business ethics and interacting with business students. Readers will find a business management and leadership guide that is much more than today's innumerable and often contradictory self-help business books. "Being the Boss" is not a presentation of simple rules or mottos; nor is it an expounding of a current management theory. The virtue of Gitlow's book is that it recognizes the multiple considerations and pressures leaders have to continually deal with. Along with this, the book gives guidance on how to assess these and sift through them to reach a satisfactory decision. In this, Gitlow never looses sight of the human component of business leadership. He gives guidance on how top business leaders can deal with complex situations and challenging questions in ways that satisfy the role of respectable leadership and the interests of employees, stakeholders, and the public.
Though the title does not explicitly state it, Gitlow's book is a book on business ethics. In its analyses and guidance, it unfailingly looks to the effects of leadership. And beneficial effects are not seen exclusively in bringing in the highest profits by any means possible or in creating a compelling, though largely unsubstantiated, image. Gitlow regards "ethical CEOs and corporations as more successful than those that achieve greater financial gains through unethical and shady practices." First published in 1992 long before the incredible ethical lapses demonstrated by Enron and WorldCom in recent years wreaking devastating consequences on innumerable employees, stockholders, and local economies, "Being the Boss" has obvious relevance to central issues in the contemporary business world. In fact, in an "Author's Note" dated April 2004 at the front of this reprinting, Gitlow refers to the "recent corporate accounting scandals" with a mention of how the lessons, decision-making, and oversight covered in "Being the Boss" can bring back a state of business when such scandals were uncommon.

Abraham L. Gitlow is Dean Emeritus of the Stern School of Business at New York University. He is also the author of other books and journal articles.
From David I. Margolis, Chairman, President and Chief Executive Officer, Coltec Industries:
... the ultimate CEO primer. It touches all the bases with remarkable insight.
From Abraham Krasnoff, Chairman of the Board, Pall Corporation:
Being the Boss will be must reading for CEO aspirant...
From William F. Reilly, Chairman and Chief Executive Officer, K-III Holdings:
... Being the Boss explains in clear language how power is really exercised in corporations. [The] review of the many constituencies and issues an executive faces is comprehensive and thoughtful.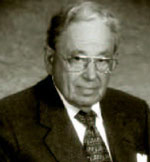 Abraham Gitlow is Dean Emeritus of the Stern School of Business, New York University. He is an honorary director of Bank Leumi USA. He is the author of numerous books and journal articles.

CHAPTER 1. LEADERSHIP, POWER AND ORGANIZATIONAL STRUCTURES
1
Leadership and Power
1
Is Leadership Divisible?
3
Leadership, Changes in the Economic Environment, and the Exercise of Executive Power
6
Consensus and the Exercise of Executive Power
11
Executive Power and Organizational Structures
12
CHAPTER 2. PSYCHOLOGICAL MATURITY AND CORPORATE GOVERNANCE
16
Psychological Maturity
16
Psychological Maturity, Leadership (Decision-Making Cycle), and the Exercise of Power
19
Relationship to Structural Preferences
20
The Exercise of Executive Power, Motivation, and the Strength of the Management Team
22
Does Authority of Position Affect the CEO's Personality?
26
CHAPTER 3. EXECUTIVE POWER AND THE BOARD OF DIRECTORS
28
Control in the Modern Public Corporation
28
The Emerging Importance of Institutional Shareholders
30
The Functions of the Board; The Data Required and the Issues Faced
35
The Power of the Board
37
The Importance of Board Committees
38
Are Board Directorships Desirable?
40
Composition of the Board: The Traits Desired
42
Litigation and Directional Independence
47
Is Long-Run Corporate Health Enhanced by CEO-Board Cooperation?
52
CHAPTER 4. EXECUTIVE POWER AND LABOR
54
Is Labor Subservient?
54
Points of Conflict between Executive Power and Labor
56
The Instruments of Executive Power
58
The Instruments of Labor's Power
59
The Emerging Mutuality of Interest
62
CHAPTER 5. GOVERNMENT REGULATION AND EXECUTIVE POWER
64
Types of Regulation
64
Regulation, Litigation and Executive Power
65
Regulation, Litigation and Outside Directors, Revisited
70
Is Regulation a Deterrent to Misbehavior?
72
Case of the Pharmaceutical Industry
74
Role of the CEO in a Regulated Environment
87
CHAPTER 6. THE MEDIA AND EXECUTIVE POWER
89
A Stab at Definition
89
Power of the Media
90
Media's Corporate Culture
91
Collision Points between Media and Other Business Corporations
93
Fickleness of the Media
96
CEO's Relative Weakness
97
Investment Analysts, CEOs and the Corporate Rime Frame
100
Crisis Management, the Media and the CEO
103
CHAPTER 7. THE CHIEF EXECUTIVE AND THE CORPORATE CULTURE
107
Meaning
107
Components of Corporate Culture
110
Corporate Culture and Executive Power
112
Winning Consensus while Transforming Culture
119
Role of the CEO
121
CEO's Personal Responsibility in the Face of Failure
122
Time, Changes in the Environment, and Corporate Culture
124
CHAPTER 8. ETHICS AND EXECUTIVE POWER
127
Is Ethical Behavior by Business Important?
127
Should Absolute Moral Standards Determine Ethicality?
129
Is There a Gap between Idealized Ethical Standards and Actual Behavior?
130
Do Corporations and Their CEOs Inherently Tend toward Unethical Behavior?
134
Methods for Encouraging Ethical Behavior
141
Do Business Schools Have a Responsibility?
143
CHAPTER 9. EGOISM, EMPIRE BUILDING, EXECUTIVE POWER AND ESTIMATING RISK
146
Leveraging Frenzy of the 80s
146
Some Data on the Decade
147
Egoism, Leveraging and Risk
148
Fruehauf, Reliance Electric and RJR Nabisco Cases
154
Entrepreneurs and Professional Managers: Do They View Risk Differently?
164
CHAPTER 10. EXECUTIVE POWER AND THE EXPANDING ROLE OF WOMEN IN ORGANIZATIONS
166
Some Relevant Trends
166
Changes in Law
169
Problems in the Path to the Executive Suite
171
Are there Psychological Barriers Women Face in Seeking and Exercising Executive Power?
178
Women in the Boardroom
183
Compensation Issues
185
Entrepreneurship
190
CHAPTER 11. WINNING AND KEEPING EXECUTIVE POWER
193
Significant Traits
193
What Preparation, if Any, Is Important?
195
Is Influence Important?
197
What Is the Relative Importance of Entrepreneurial and Managerial Skill?
198
Executive Power and the Executive's "Hold" on His or Her Job
201
Is the View from the Top Worth the Effort of the Climb?
203
CHAPTER 12. CONCLUSION
205
INDEX
213